Mazda CX-5 Service & Repair Manual: Rear Differential Removal/Installation
WARNING:
When replacing the coupling component, read the special character string before installing a new coupling component and write it to the AWD control module after replacement. The special character string is indicated in the two locations shown in the figure.



1. Drain the rear differential oil into a container.
2. Remove the propeller shaft..
3. Remove the TWC..
4. Remove the rear drive shaft..
5. Remove in the order indicated in the table.
6. Install in the reverse order of removal.
7. Add the specified rear differential oil..
8. Inspect the rear wheel alignment and adjust it if necessary..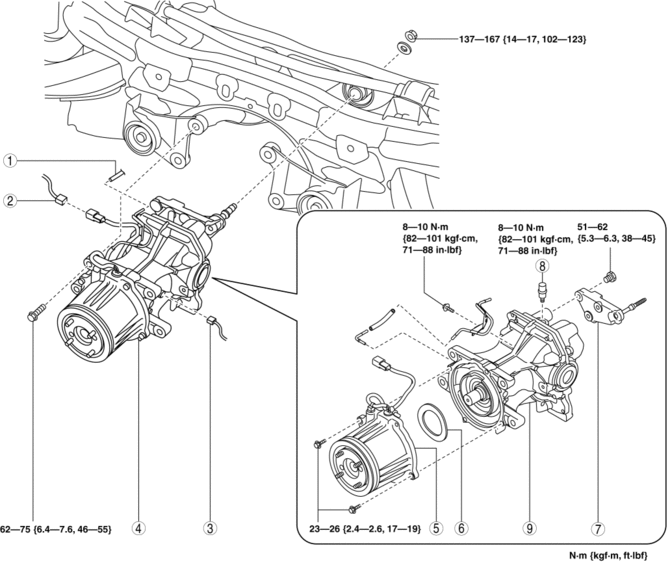 1

Hose

2

Connector (AWD solenoid)

3

Connector (differential oil temperature sensor)

4

Rear differential component

.

5

Coupling component

6

washer

7

Rear differential mounting bracket

.

8

Breather

9

Rear differential
Rear Differential Component Removal Note
1. Support the rear differential using a jack.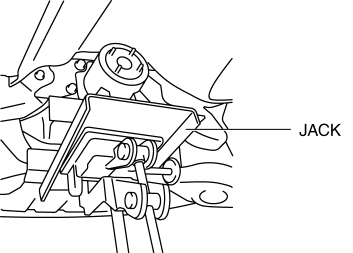 2. Loosen the differential mounting bracket bolt and rotate the bracket as shown in the figure.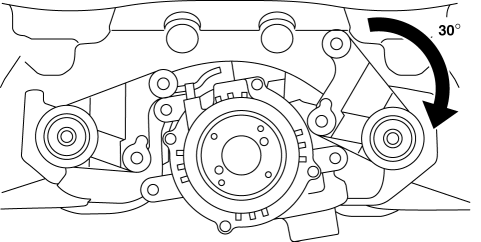 3. Rotate the rear differential as shown in the figure, and then remove the rear differential.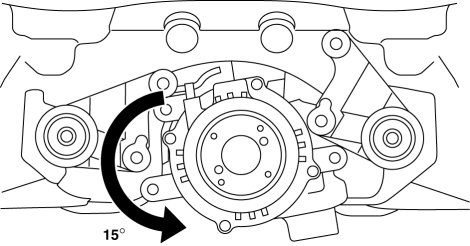 Rear Differential Mounting Bracket Installation Note
CAUTION:
1. Tighten the rear differential mounting bracket stud bolt.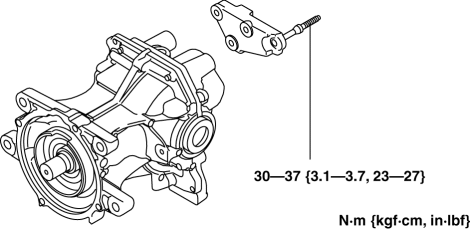 © 2016-2023 Copyright www.mcx5.org