Mazda CX-5 Service & Repair Manual: Clock Spring Adjustment [Two Step Deployment Control System]
1. Set the front wheels straight ahead.
CAUTION:
2. Turn the clock spring clockwise until it stops.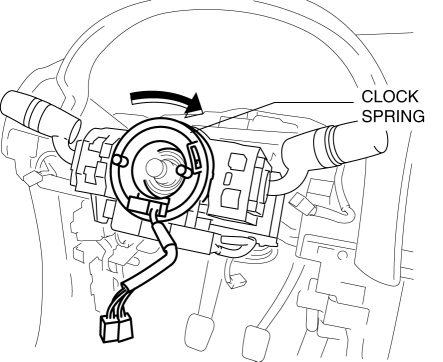 3. Turn the clock spring counterclockwise approx. 2 turns
.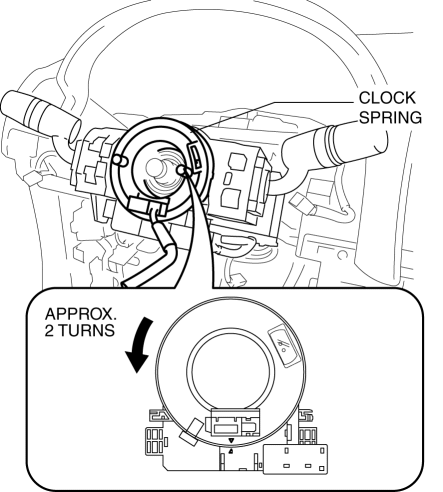 4. Align the mark on the clock spring with the mark on the outer housing.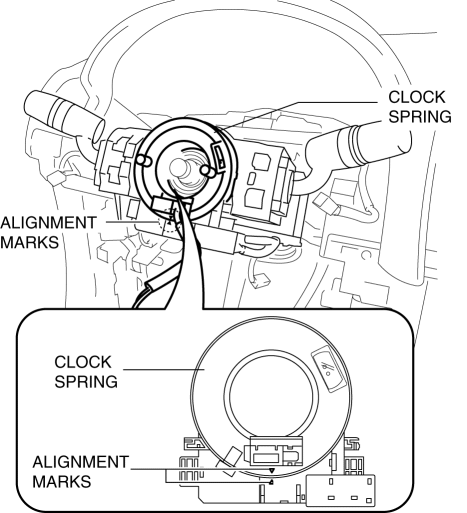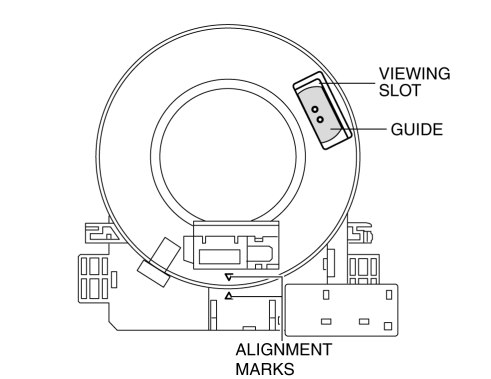 NOTE:
© 2016-2023 Copyright www.mcx5.org