Mazda CX-5 Service & Repair Manual: Blower Motor [Manual Air Conditioner]
Purpose
Function
Construction
The blower motor is installed to the blower unit.




The blower motor consists of the blower fan and motor.

A sirocco fan has been adopted for the blower fan.
Operation
1. The front body control module (FBCM) turns on the blower relay based on the blower ON signal sent from the climate control unit.
2. When the blower relay turns on, the blower motor fan rotates.
3. The rotation speed of the blower fan is determined by the resistance in the resistor. If the resistance is low, the rotation speed increases, if the resistance is high, the speed decreases.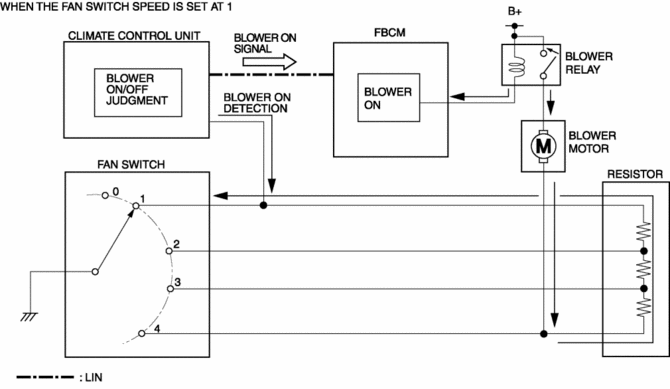 Fail-safe
© 2016-2023 Copyright www.mcx5.org