Mazda CX-5 Service & Repair Manual: Torque Box Installation [Panel Replacement]
Symbol Mark

Installation Procedure
1. When installing new parts, measure and adjust the body as necessary to conform with standard dimensions.
2. Drill holes for the plug welding before installing the new parts.
3. After temporarily installing new parts, make sure the related parts fit properly.
4. Plug weld the 8 locations indicated by (A) from the inside shown in the figure.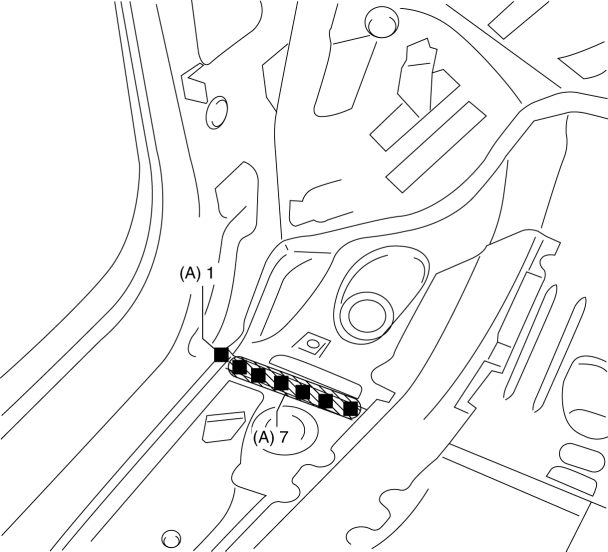 5. Plug weld the 19 locations indicated by (B) shown in the figure, then install the torque box.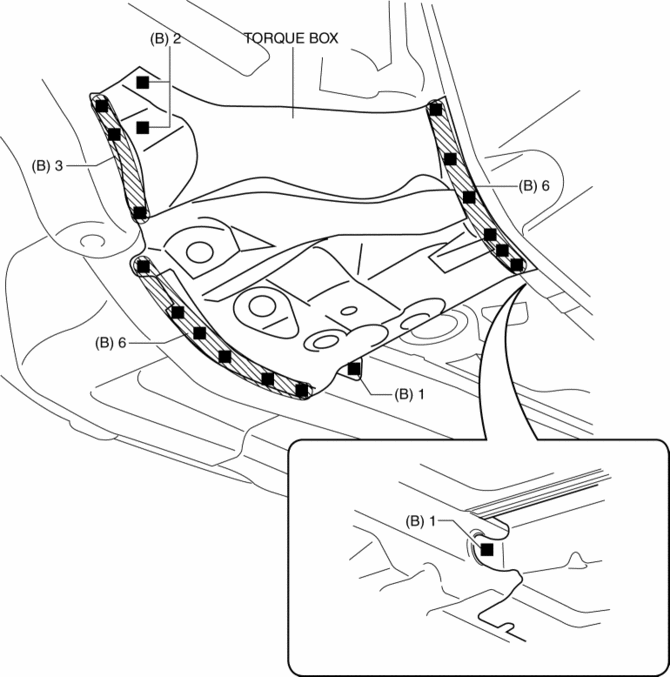 © 2016-2023 Copyright www.mcx5.org