Mazda CX-5 Service & Repair Manual: Rear Mount Camera Inspection
1. Disconnect the negative battery cable..
2. Remove the following parts:
a. Liftgate upper trim.
b. Liftgate side trim.
c. Liftgate lower trim.
d. Liftgate garnish.
e. Rear mount camera.
3. Prepare four dry cell batteries (1.5 V)
4. Connect the four dry cell batteries in a series.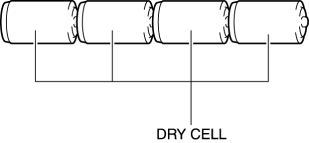 5. Connect the positive pole of the dry cell battery to rear mount camera terminal A, and the negative pole to terminal D.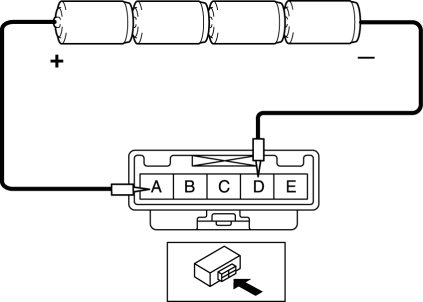 6. With the cell batteries being connected, measure the waveform between rear mount camera terminal C and body ground.
7. Verify that the waveform is displayed as shown in the figure.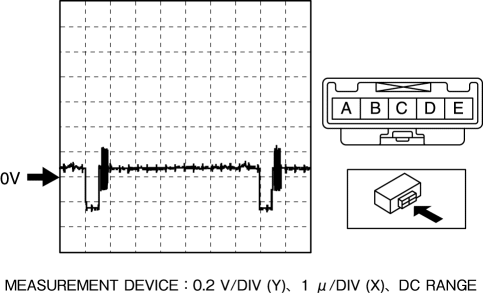 8. If the voltage is not as shown in the figure, replace the rear mount camera.
© 2016-2023 Copyright www.mcx5.org