Mazda CX-5 Service & Repair Manual: Quarter Window Glass Removal
1. Disconnect the negative battery cable..
2. Remove the following parts:
a. Trunk board.
b. Trunk end trim.
c. Rear scuff plate.
d. Trunk side trim.
e. D-pillar trim.
f. C-pillar trim.
3. Apply protective tape along the edge of the body and the quarter window glass.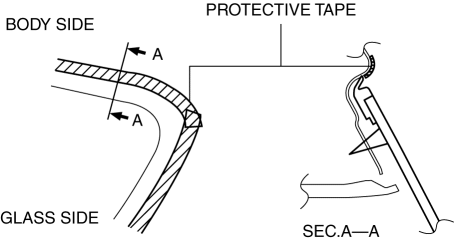 WARNING:
Using the piano wire with bare hands can cause injury. Always wear gloves when using the

piano wire.
4. Avoiding pins on the inside of the vehicle, insert the piano wire which has been cut to sufficient length.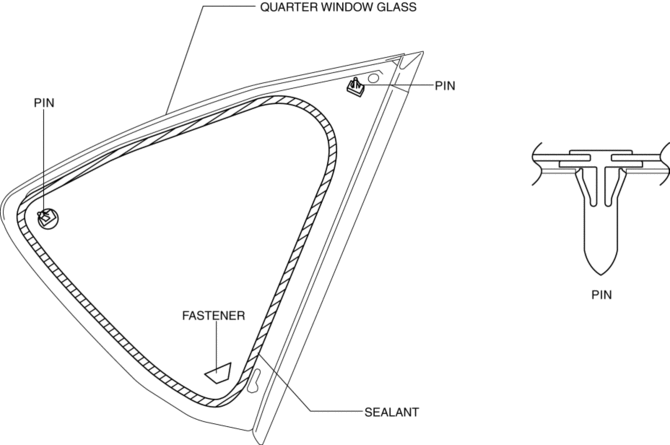 5. Wind each end of the piano wire around a bar.
NOTE:
6. Secure one end of the piano wire, and while pulling the other end, cut the sealant around the quarter window glass.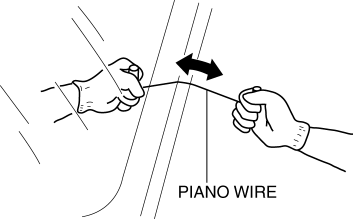 7. Pull the quarter window glass outward and detach the pins from the body.
8. If a pins or fastener is damaged, remove it.
NOTE:
© 2016-2023 Copyright www.mcx5.org