Mazda CX-5 Service & Repair Manual: Oil Seal (Side Gear) Replacement
1. Remove the drain plug and the drain differential oil into a container.
2. Install a new washer and the drain plug, and tighten.
3. Remove the rear drive shaft..
4. Remove the clip from the drive shaft.
CAUTION:
5. Remove the oil seal from the differential casing using a screwdriver.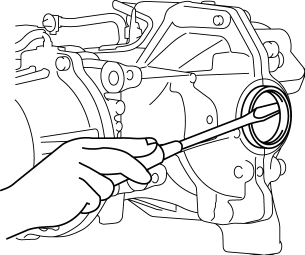 6. Apply differential oil to the new oil seal lip.
NOTE:
7. Install the new oil seal to the differential carrier using the SST
.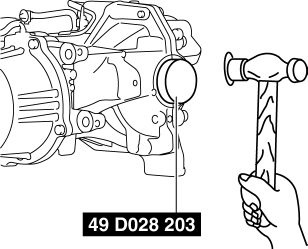 8. After installing the new clip onto the drive shaft, insert the drive shaft into the differential..
9. Verify that the drive shaft cannot be pulled out.
10. Add the specified differential oil.
11. After adding the oil, perform an oil level inspection..
12. Install a new washer and the oil filler plug, and tighten.
© 2016-2023 Copyright www.mcx5.org