Mazda CX-5 Service & Repair Manual: Miller Cycle Engine
Outline
The Miller cycle engine is a high-efficiency engine which achieves high fuel economy performance by obtaining a high-expansion ratio.

The Miller cycle engine achieves a high-expansion ratio without increasing its effective compression ratio by retarding the intake air valve close timing.
Operation
1. Intake air is introduced into the cylinder.
2. The intake valve is kept open after the intake stroke is finished to force the air in the cylinder to flow back to the intake pipe.
3. The compression stroke starts from the position in which the intake valve is closed (small compression).
4. The air-fuel mixture is combusted and the piston is pushed down to BDC (large expansion).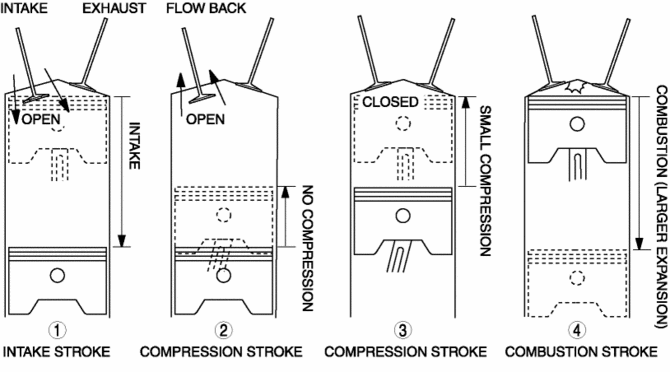 © 2016-2023 Copyright www.mcx5.org