Mazda CX-5 Service & Repair Manual: Heated Oxygen Sensor (HO2 S) Inspection
HO2S Inspection
1. Connect the M-MDS to the DLC?2.
2. Switch the ignition ON (engine on).
3. Warm up the engine to normal operating temperature.
4. Access the following PIDs using the M-MDS..
5. Drive the vehicle and decelerate the engine speed by releasing the accelerator pedal fully when the engine speed is 3,000 rpm or more
.
6. Verify that the HO2S output voltage (PID: O2S12) is 0.3 V or less
while decelerating as shown in the figure.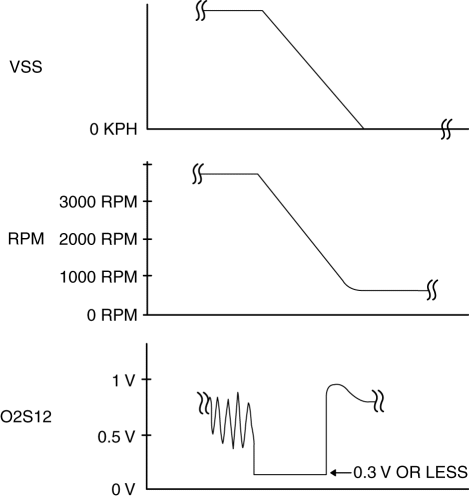 HO2S Heater Inspection
WARNING:
1. Disconnect the negative battery cable..
2. Lift up the vehicle.
3. Remove the floor under cover. (vehicles with floor under cover).
4. Disconnect the HO2S connector.
5. Measure the resistance between HO2S terminals C and D.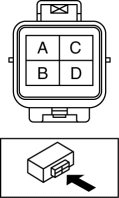 © 2016-2023 Copyright www.mcx5.org