Mazda CX-5 Service & Repair Manual: Floor Covering Removal/Installation
1. Disconnect the negative battery cable..
2. Remove the following parts:
a. Front scuff plate.
b. Front side trim.
c. Rear scuff plate.
d. B-pillar lower trim.
e. Rear seat cushion.
f. Front seat.
g. Lower anchor of the front seat belt (without lap pre-tensioner seat belt).
h. Lap pre-tensioner seat belt (with lap pre-tensioner seat belt).
i. Shift lever knob (MTX).
j. Front console box.
k. Shift panel.
l. Upper panel.
m. Rear console.
n. Side wall.
o. Front console.
p. SAS control module.
q. Parking brake lever.
r. Joint cover.
3. Remove fasteners.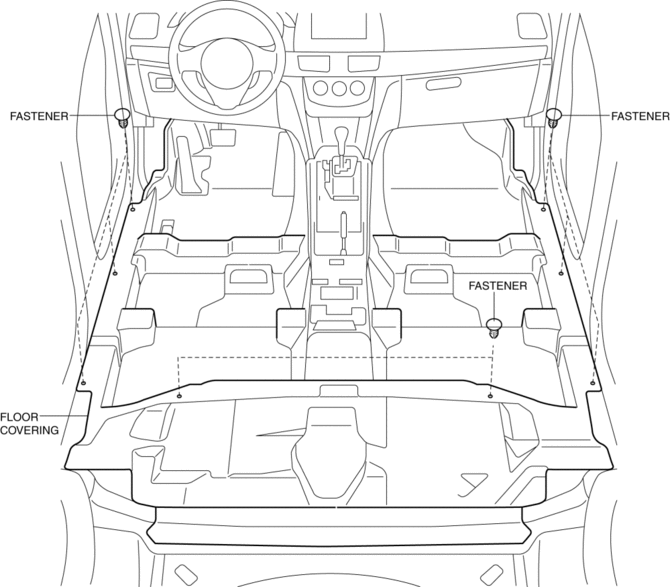 4. Take the floor covering out from the opened door.
5. Install in the reverse order of removal.
© 2016-2023 Copyright www.mcx5.org