Mazda CX-5 Service & Repair Manual: Evaporator Temperature Sensor Inspection [Manual Air Conditioner]
NOTE:
1. Set the fan speed at MAX HI.
2. Set the temperature control at MAX COLD.
3. Set the RECIRCULATE mode.
4. Turn the A/C switch off.
5. Close all doors and windows.
6. Wait for 5 min
.
7. Disconnect the evaporator temperature sensor connector.
8. Measure the temperature at the blower inlet.
9. Measure the resistance between the evaporator temperature sensor terminals.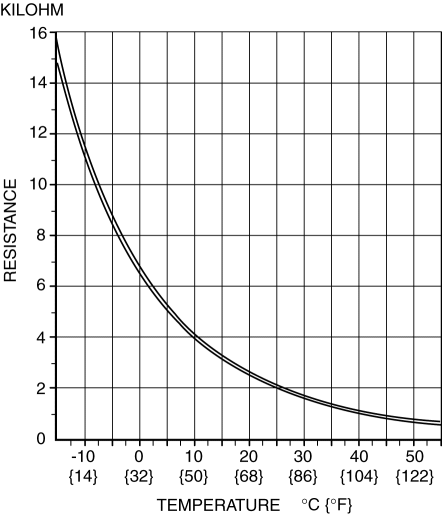 © 2016-2023 Copyright www.mcx5.org