Mazda CX-5 Service & Repair Manual: Tire Pressure Monitoring System Set Switch Inspection
1. Remove the TPMS set switch..
2. Verify that the resistance between the TPMS set switch terminals B and C is as indicated in the table.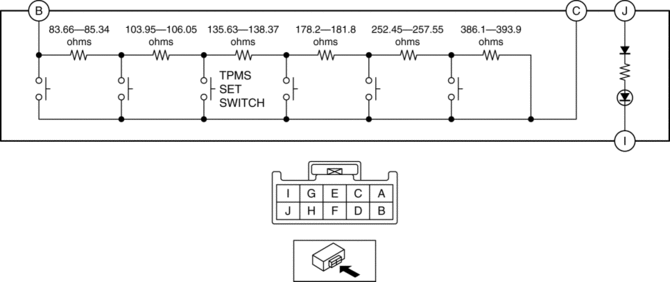 TPMS set switch specification
Terminal

Test condition

Resistance (ohms)

B—C

Switch pressed

187.61—191.39

Switch released

1139.99—1163.01
3. Apply battery voltage to TPMS set switch terminal J, and connect terminal I to ground.
4. Verify that the LED illuminates.
© 2016-2023 Copyright www.mcx5.org