Mazda CX-5 Service & Repair Manual: Driver Side Air Bag Module [Standard Deployment Control System]
Purpose
Function

Construction
Operation
Inflator operation
The driver-side air bag module operates (deploys) the air bag by activating the internal inflator.

The inflator operates (deploys) in the following order:
1. When an operation (deployment) signal is received from the SAS control module, the igniter built into the inflator generates heat and ignites the ignition agent.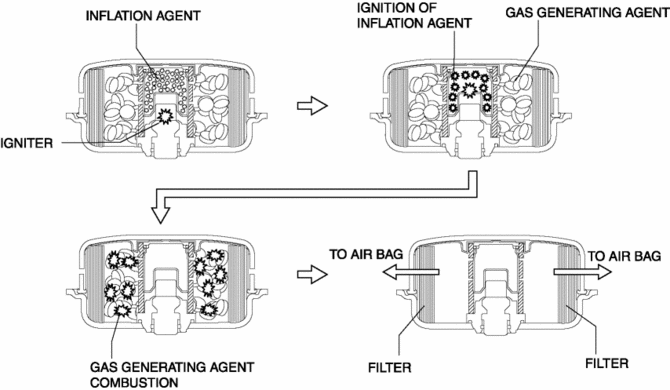 2. The ignition of the ignition agent causes the combustion of a gas generating agent which forms nitrogen gas.
3. The nitrogen gas is cooled at the filter and the filtrate is injected into the air bag.
Fail-safe
© 2016-2023 Copyright www.mcx5.org