Mazda CX-5 Service & Repair Manual: Differential Oil Inspection
1. Place the vehicle on level ground.
2. Remove the filler plug and washer.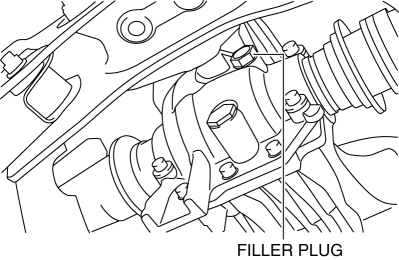 3. Verify that the oil is at the brim of the filler plug hole.
4. If it is low, add the specified oil.
5. Install a new washer and the filler plug, and tighten.
© 2016-2023 Copyright www.mcx5.org