Mazda CX-5 Service & Repair Manual: Automatic Transaxle Fluid (ATF) Replacement [Fw6 A EL, Fw6 Ax EL]
WARNING:
1. Remove the front under cover No.2..
2. Remove the dipstick securing bolt.
3. Remove the dipstick.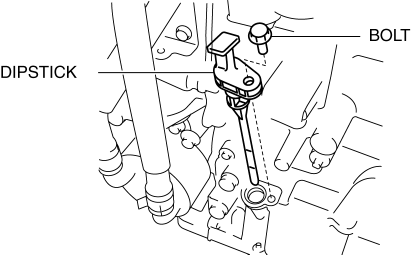 4. Remove the drain plug and washer, and drain the ATF.
5. Install a new washer and drain plug.
6. Add ATF from the dipstick installation hole.
NOTE: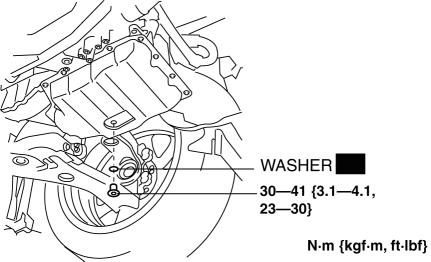 7. Adjust the ATF level..
8. Insert the dipstick and install the securing bolt.
9. Install the front under cover No.2..
© 2016-2023 Copyright www.mcx5.org