Mazda CX-5 Service & Repair Manual: Auto Leveling Sensor Inspection
1. Disconnect the negative battery cable..
2. Remove the auto leveling sensor..
3. Prepare three dry cell batteries (1.5 V
).
4. Connect the three dry cell batteries in a series.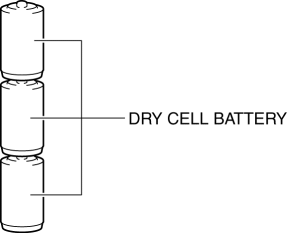 5. Connect the positive pole of the dry cell battery to auto leveling sensor terminal C, and the negative pole to terminal A.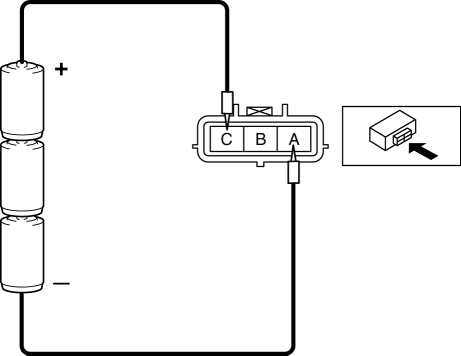 6. Connect the tester as shown in the figure with approx. 4.5 V
of voltage applied between auto leveling sensor terminals A and C, and measure the voltage at auto leveling sensor terminal B.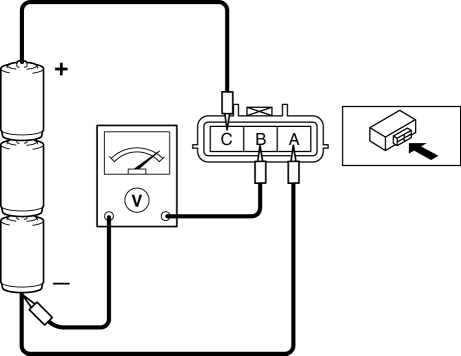 7. When slowly moving the auto leveling sensor link up and down, verify that the voltage fluctuates linearly between 0.5—4.5 V
as shown in the figure.

© 2016-2023 Copyright www.mcx5.org