Mazda CX-5 Service & Repair Manual: Airflow Mode Actuator Inspection [Full Auto Air Conditioner]
CAUTION:
If the lever position exceeds the operation range shown in the figure, the circuit in the actuator could be damaged. Always perform an actuator operation inspection with the lever movement within the range shown in the figure.
1. Connect battery positive voltage to airflow mode actuator terminal D (or F), connect terminal F (or D) to ground, and then verify that the airflow mode actuator operates as shown in the table.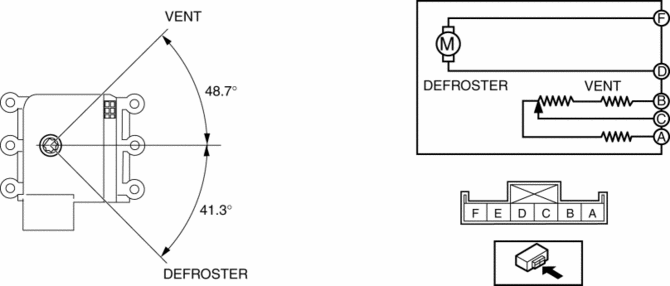 Terminal

Airflow mode actuator operation

D

F

B+

Ground

DEFROSTER > VENT

Ground

B+

VENT > DEFROSTER
2. Verify that the resistance between terminals B and C, C and A matches the airflow mode actuator operation as shown in the graph.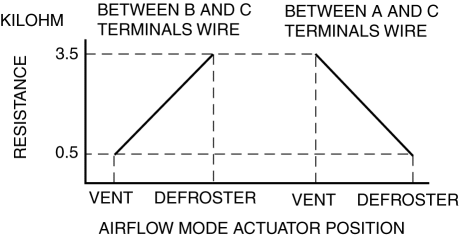 © 2016-2023 Copyright www.mcx5.org