Mazda CX-5 Service & Repair Manual: Air Fuel Ratio (A/F) Sensor Inspection
A/F Sensor Inspection
1. Connect the M-MDS to the DLC?2.
2. Switch the ignition ON (engine on).
3. Warm up the engine to normal operating temperature.
4. Access the following PIDs using the M-MDS..
5. Drive the vehicle and decelerate the engine speed by releasing the accelerator pedal fully when the engine speed is 3,000 rpm or more
.
6. Verify that the A/F sensor output current (PID: O2S11) is 0.25 mA or more
while decelerating as shown in the figure.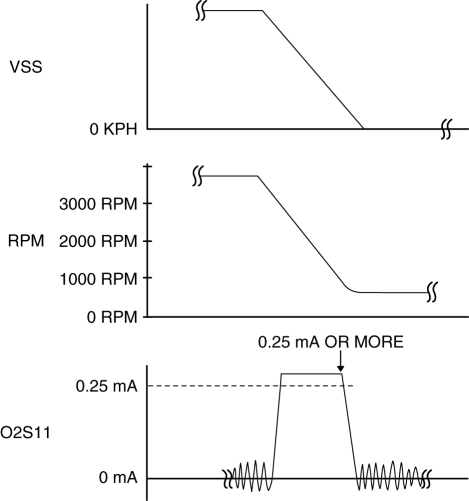 A/F Sensor Heater Inspection
WARNING:
1. Disconnect the negative battery cable..
2. Disconnect the A/F sensor connector.
3. Measure the resistance between A/F sensor terminals A and E.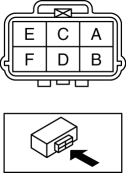 © 2016-2023 Copyright www.mcx5.org