Mazda CX-5 Service & Repair Manual: Air Fuel Ratio (A/F) Sensor Removal/Installation
WARNING:
CAUTION:
NOTE:
If penetrant lubricating spray penetrates the airflow hole of the A/F sensor, it could cause interference with the A/F sensor function.

When removing the A/F sensor, wrap a rag around the lower position so that penetrant lubricating spray does not get sprayed into the airflow hole.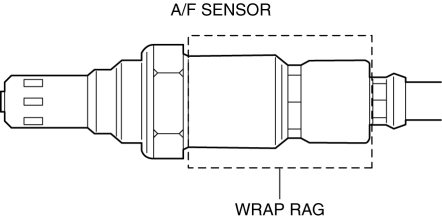 1. Disconnect the negative battery cable..
2. Remove the plug hole plate..
3. Disconnect the A/F sensor connector.
4. Remove the clip from the heat insulator.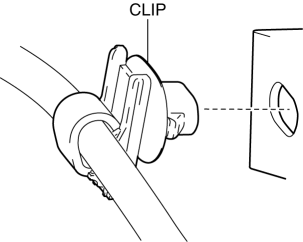 5. Remove the wiring harness from the wire clip A and B..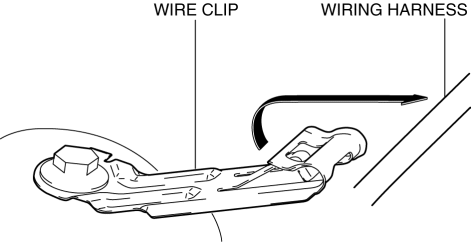 6. Remove the A/F sensor using the SST
.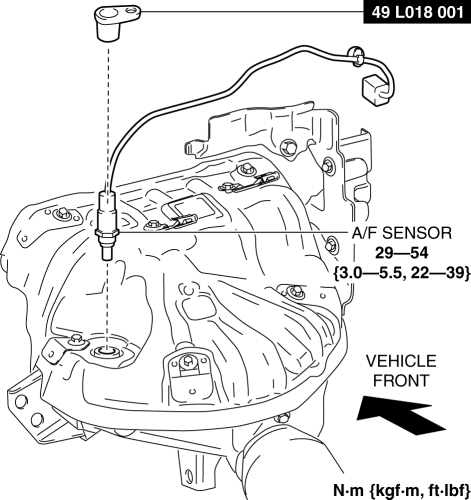 7. Install in the reverse order of removal.
Assembly of Wiring Harness to Wire Clip Note
Secure the heat shrinkable tube on the wiring harness to wire clip A.




Secure the band on the wiring harness so that the band is positioned on both sides of wire clip B.



© 2016-2023 Copyright www.mcx5.org