Mazda CX-5 Service & Repair Manual: Adjuster Anchor Removal/Installation
WARNING:
The side air bag sensor is attached to the lower part of the B-pillar. When working around the B-pillar, disconnect the negative battery cable or work carefully, avoiding excessive impact to the lower part of the B-pillar (with side air bag sensor No.1).
1. Switch the ignition off.
2. Disconnect the negative battery cable and wait for 1min or more
..
3. Set the adjuster to the lowest position.
4. Remove the following parts:
a. Front scuff plate.
b. Rear scuff plate.
c. B-pillar lower trim.
d. Front seat belt upper anchor installation bolt.
e. B-pillar upper trim.
5. Remove bolt A.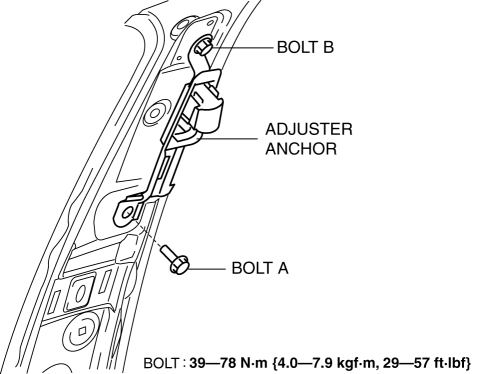 6. Remove bolt B.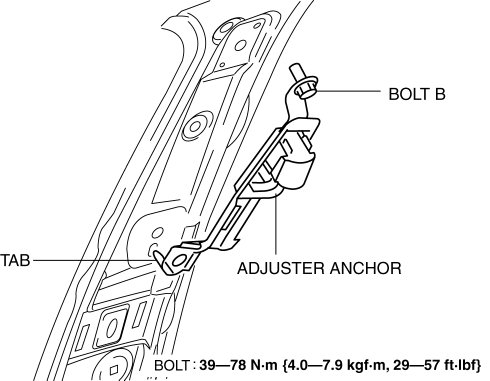 7. Remove the tab.
8. Remove the adjuster anchor.
9. Install in the reverse order of removal.
© 2016-2023 Copyright www.mcx5.org