Mazda CX-5 Service & Repair Manual: Engine Control System
Outline
With the adoption of fuel pump control, fuel pump power consumption has been reduced, improving fuel economy.
With the adoption of the ion sensor, which detects pre-ignition, engine reliability has been improved.
*1
Measures the intake air amount directly using the MAF sensor.
*2 Measures the intake air pressure introduced into the cylinder using the MAP sensor and calculates the intake air amount indirectly.
Structural View
Input device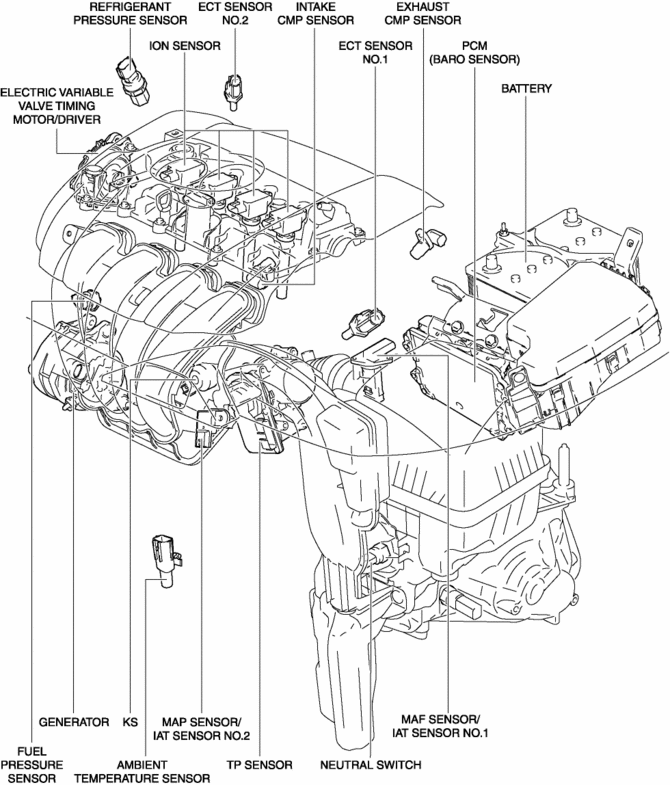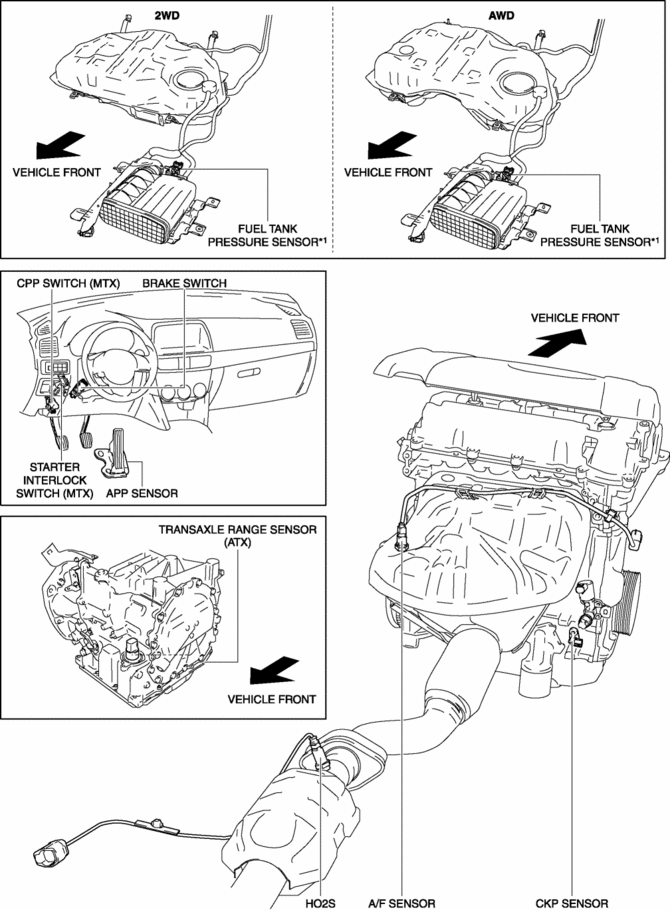 *1
U.S.A. and CANADA
Output device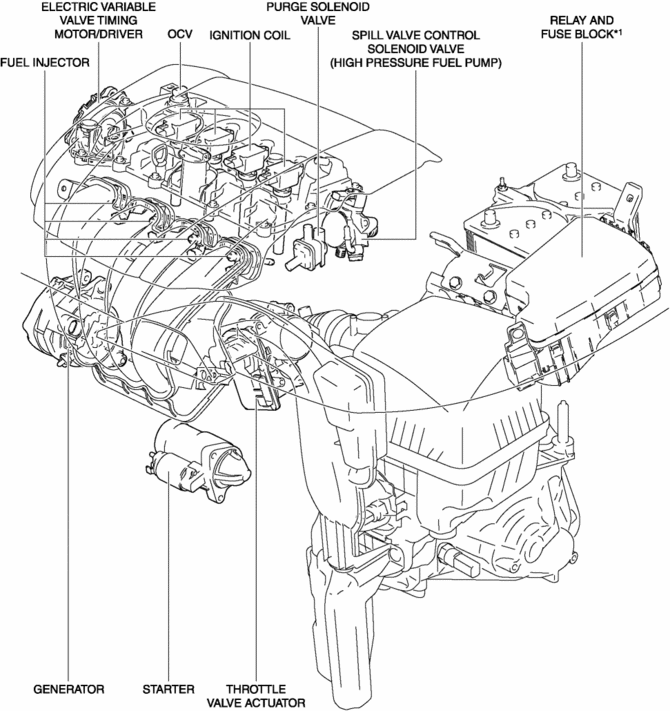 *1
Fuel pump relay, starter relay, electric variable valve timing relay, fuel injector relay, main relay, A/C relay, cooling fan relay No.1, cooling fan relay No.2, cooling fan relay No.3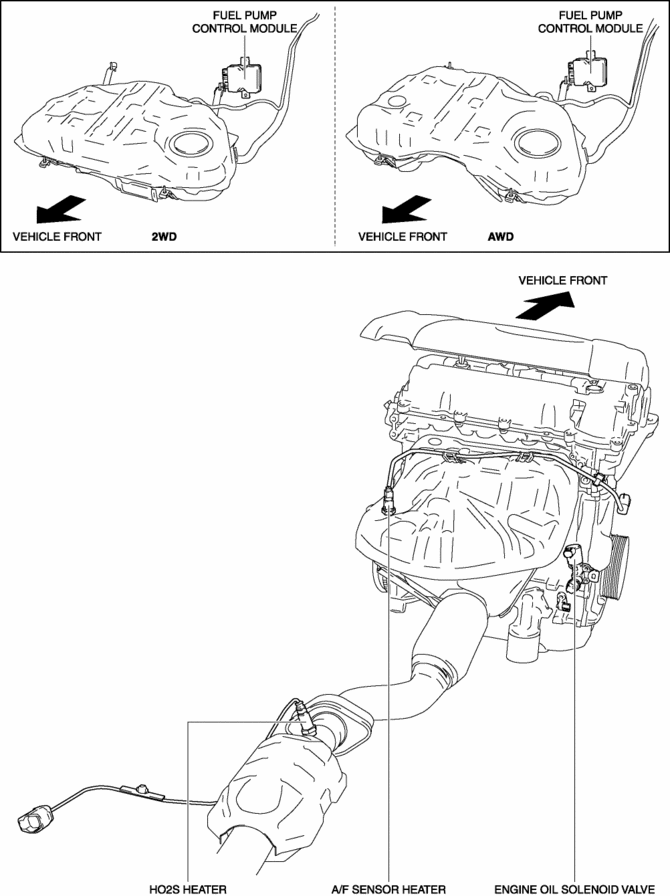 System Diagram
Input device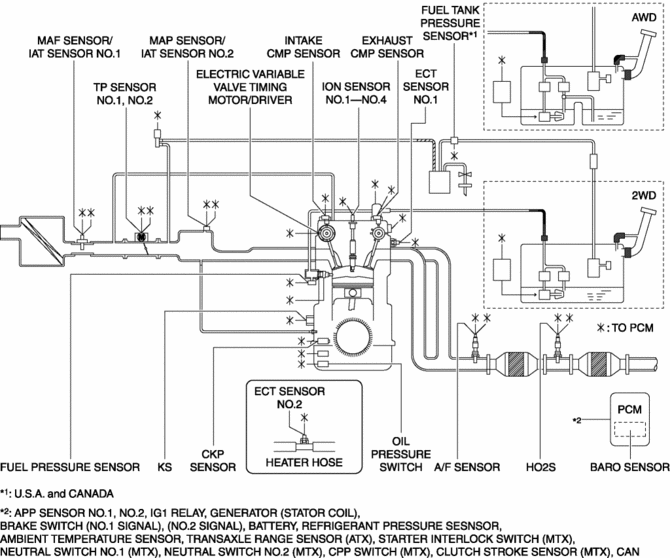 Output device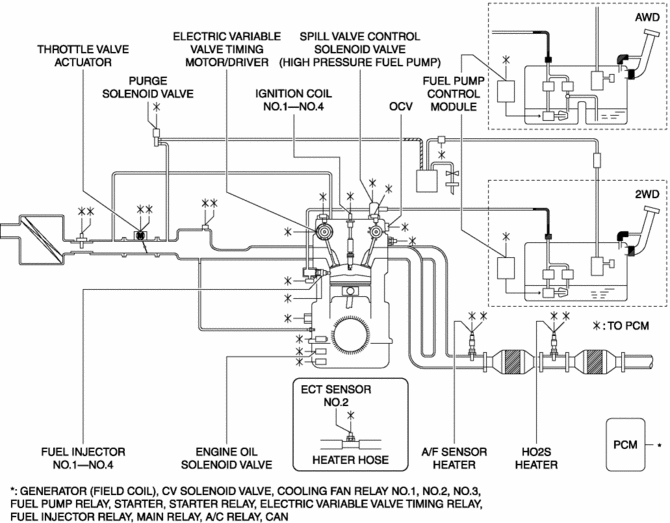 System Wiring Diagram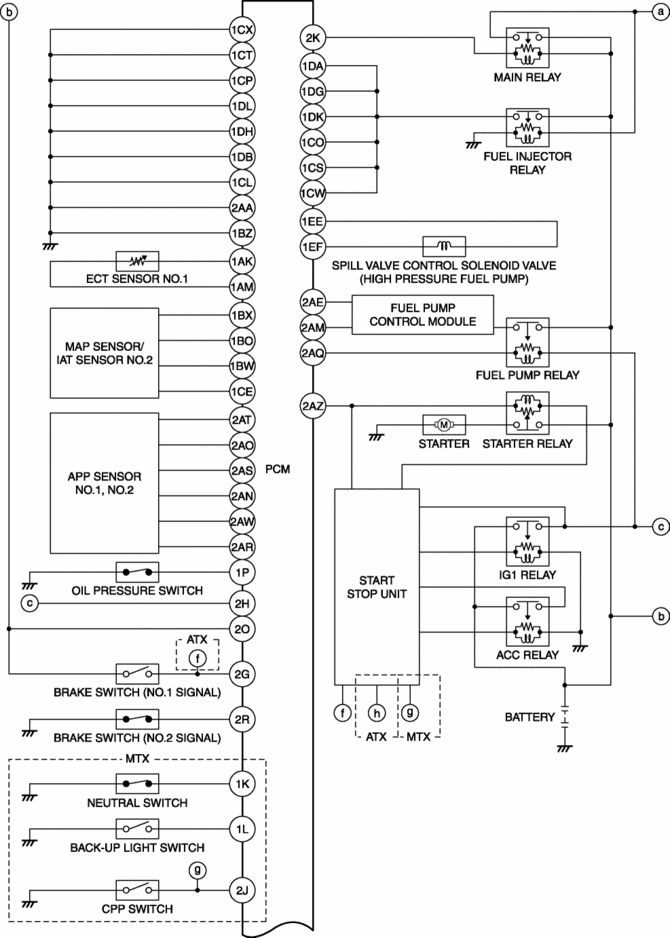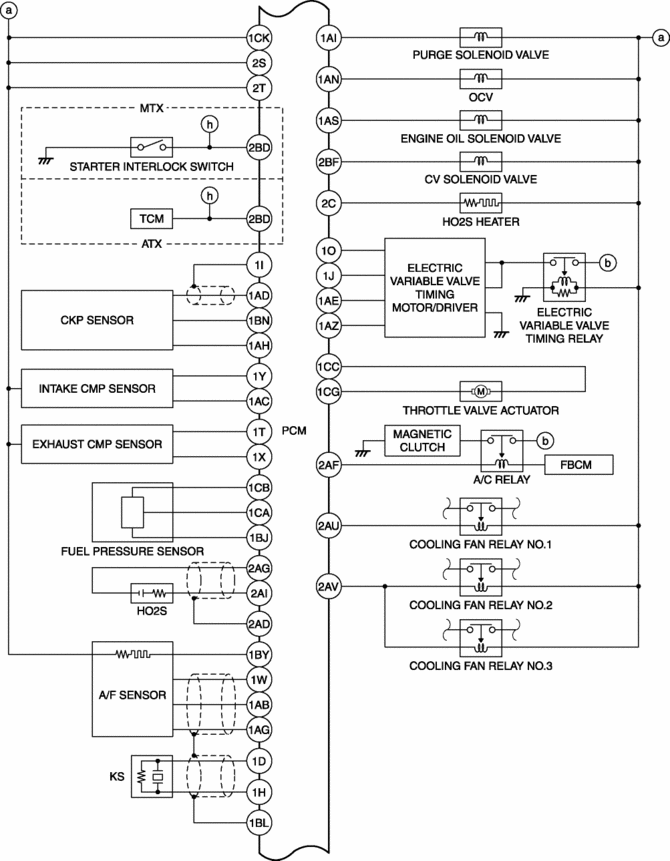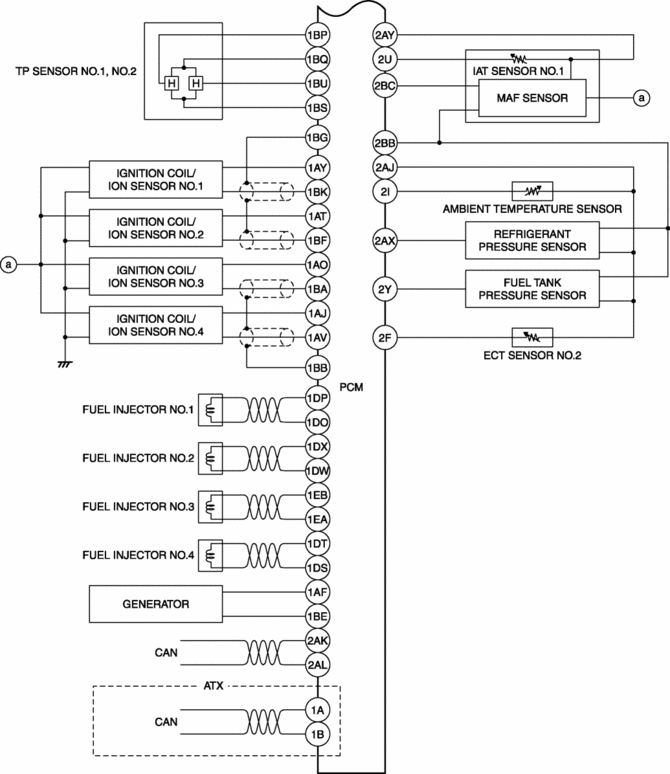 Block Diagram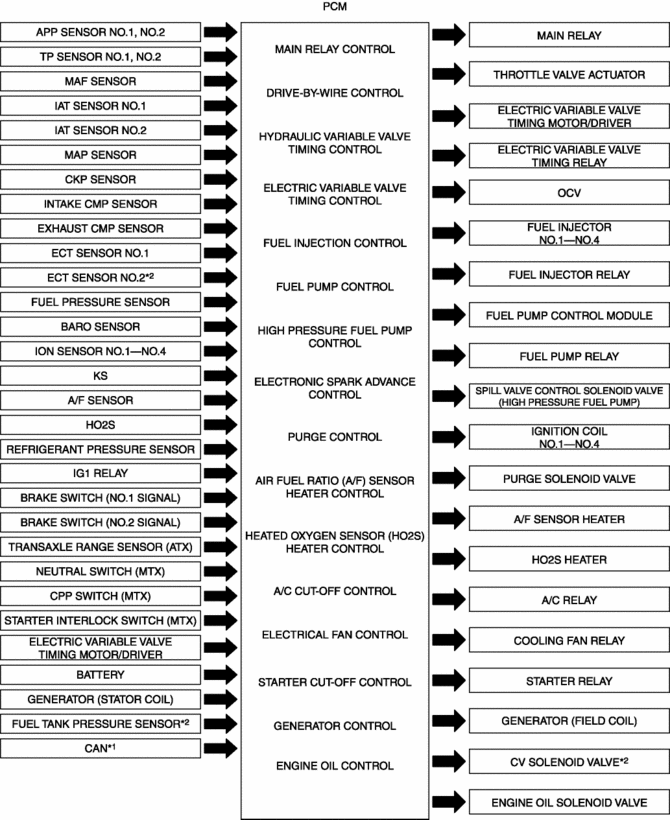 *1
TCM (ATX), DSC HU/CM, instrument cluster, start stop unit
*2 Only used for OBD.
Relation Chart
?: Applicable
Item














































Input device

APP sensor No.1, No.2

?

?

?

?

?

?

?

TP sensor No.1, No.2

?

?

?

MAF sensor

?

?

?

?

?

?

?

?

?

?

IAT sensor No.1

?

?

?

?

?

?

?

IAT sensor No.2

?

?

?

?

MAP sensor

?

?

?

?

?

?

CKP sensor

?

?

?

?

?

?

?

?

?

?

?

?

?

?

Intake CMP sensor

?

?

?

?

Exhaust CMP sensor

?

?

?

?

?

ECT sensor No.1

?

?

?

?

?

?

?

?

?

?

?

?

?

Fuel pressure sensor

?

?

?

?

BARO sensor

?

?

?

?

?

?

Ion sensor No.1—No.4

?

?

KS

?

A/F sensor

?

?

HO2S

?

Refrigerant pressure sensor

?

?

IG1 relay

?

?

?

?

?

?

?

?

Brake switch (No.1 signal)

?

Brake switch (No.2 signal)

?

Transaxle range sensor (ATX)

?

?

?

Neutral switch (MTX)

?

?

?

?

CPP switch (MTX)

?

?

?

?

Starter interlock switch (MTX)

?

Electric variable valve timing motor/driver

?

Battery

?

?

?

?

?

?

Generator (Stator coil)

?

CAN*

?

?

?

?

?

?

ECT sensor No.2

Only used for OBD.

Fuel tank pressure sensor

Only used for OBD.

Output device

Main relay

?

Throttle valve actuator

?

Electric variable valve timing motor/driver

?

?

Electric variable valve timing relay

?

OCV

?

Fuel injector No.1—No.4

?

Fuel injector relay

?

Fuel pump control module

?

Fuel pump relay

?

Spill valve control solenoid valve (High pressure fuel pump)

?

Ignition coil No.1—No.4

?

Purge solenoid valve

?

A/F sensor heater
© 2016-2023 Copyright www.mcx5.org