Mazda CX-5 Service & Repair Manual: Tcs Off Switch Inspection
1. Remove the TCS OFF switch..
2. Verify that the resistance between the TCS OFF switch terminals B and C is as indicated in the table.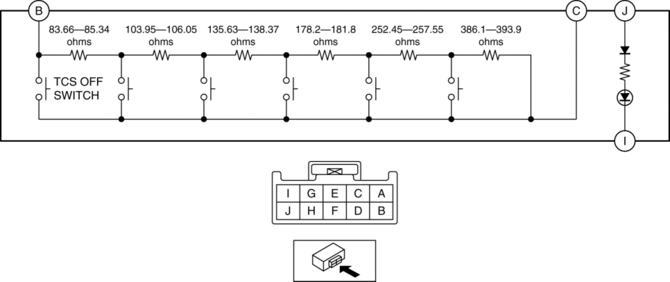 TCS OFF switch specification
Terminal

Test condition

Resistance (ohms)

B—C

Switch pressed

0

Switch released

1139.99—1163.01
3. Apply battery voltage to TCS OFF switch terminal J, and connect terminal I to ground.
4. Verify that the LED illuminates.
© 2016-2023 Copyright www.mcx5.org