Mazda CX-5 Service & Repair Manual: Solar Radiation Sensor Removal/Installation [Full Auto Air Conditioner]
NOTE:
1. Disconnect the negative battery cable..
2. Remove the following parts:
a. Front scuff plate (passenger-side).
b. Front side trim (passenger-side).
c. Dashboard under cover.
d. Front heat duct (passenger-side).
e. Glove compartment.
f. Decoration panel.
g. Lower panel (passenger-side).
h. Blower unit.
3. Press the tab from the inside of the dashboard and press out the solar radiation sensor as shown in the figure.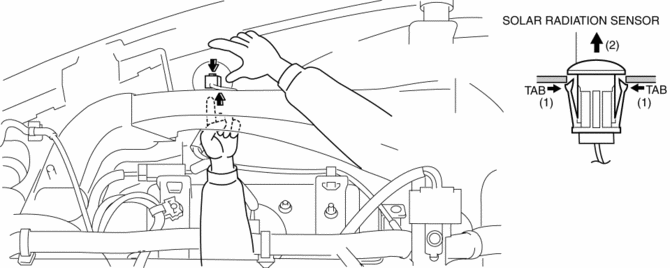 4. Disconnect the solar radiation sensor connector.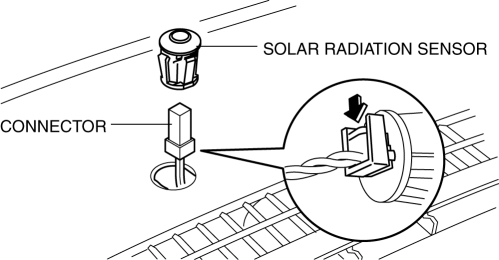 5. Remove the solar radiation sensor.
6. Install in the reverse order of removal.
Solar Radiation Sensor Installation Note
1. Align the shape of the solar radiation sensor with the shape of the installation hole on the dashboard side, and install as shown in the figure.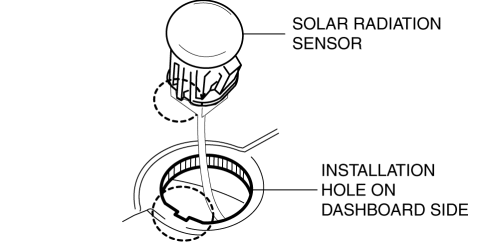 © 2016-2023 Copyright www.mcx5.org