Mazda CX-5 Service & Repair Manual: Side Turn Light Inspection
1. Disconnect the negative battery cable..
2. Remove the following parts:
a. Outer mirror glass.
b. Upper outer mirror garnish.
c. Side turn light.
3. Apply battery voltage to side turn light terminal A, and connect terminal B to ground.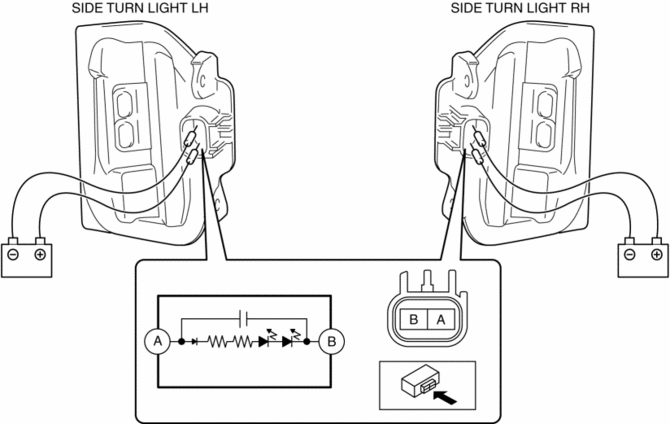 4. Verify that the LED illuminates.
If the LED illuminates, go to the next step.

If the LED does not illuminate, replace the side turn light.
5. Remove the following parts:
a. Inner garnish.
b. Front door trim.
c. Power outer mirror connector.
6. Verify that the continuity between the side turn light terminals from the power outer mirror is as indicated in the table.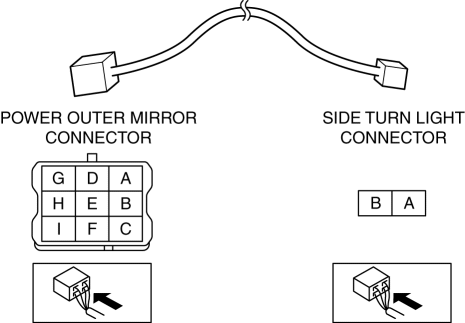 © 2016-2023 Copyright www.mcx5.org