Mazda CX-5 Service & Repair Manual: Refrigerant Pressure Sensor Inspection [Full Auto Air Conditioner]
1. Install the manifold gauge.
2. Verify the high-pressure side reading of the manifold gauge.
3. Measure the terminal voltage at PCM terminal 2BB, 2AX and 2AJ
4. Using the graph below, measure and verify the terminal voltages at 2AX.
5. Follow the PCM inspection when measuring the other terminal voltages..
Terminal 2BB: Approx. 5 V (Ignition switch on)

Terminal 2AJ: 1.0 V or less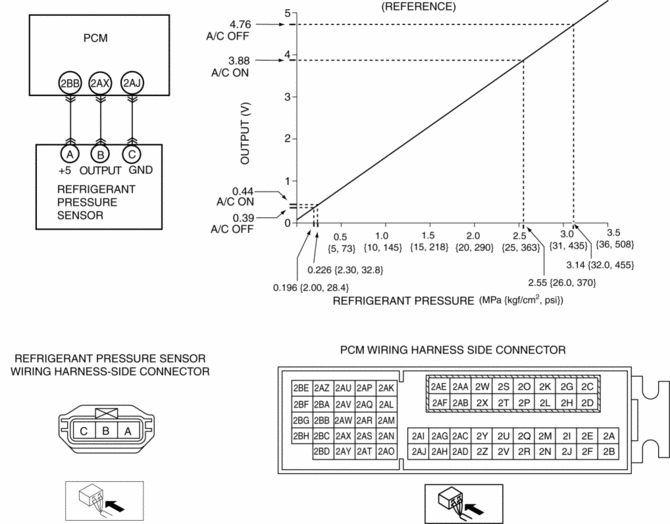 © 2016-2023 Copyright www.mcx5.org