Mazda CX-5 Service & Repair Manual: Pre Tensioner Seat Belt [Standard Deployment Control System]
Purpose
Function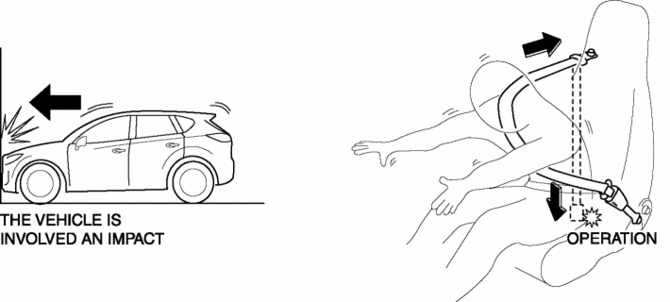 Construction
The pre-tensioner seat belt is installed to the front seat belt retractor.

The pre-tensioner seat belt consists of the following parts shown in the figure: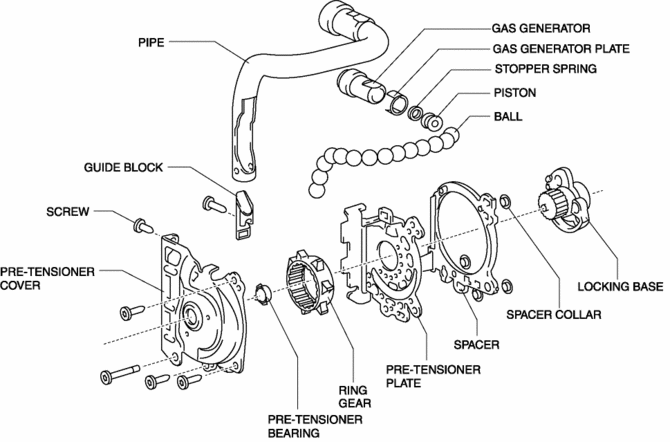 Operation
Normal operation (pre-tensioner non-operation)
Normally, there is a gap between the locking base and the ring gear.

The ring gear rotates in conjunction with the withdrawal and retraction of the front seat belts, however, in the pre-tensioner part it is kept separated.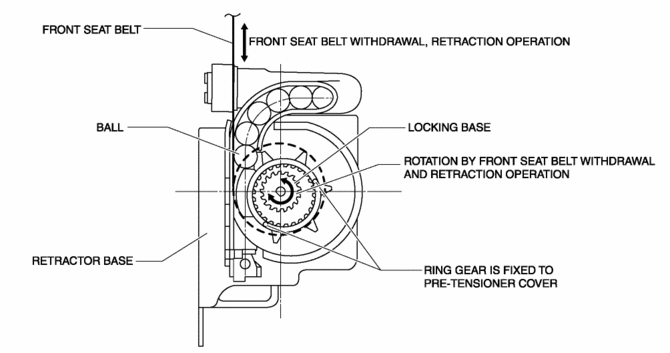 Pre-tensioner activation
1. The gas generator produces gas when it receives an operation signal from the SAS control module.
2. The ball in the cylinder is pressed by the gas pressure and the ring gear is removed from its securement.
3. The ring gear is engaged with the locking base and the force of the ball being pressed out is transmitted to the retraction shaft.
4. The front seat belt is retracted in conjunction with the rotation of the retraction shaft.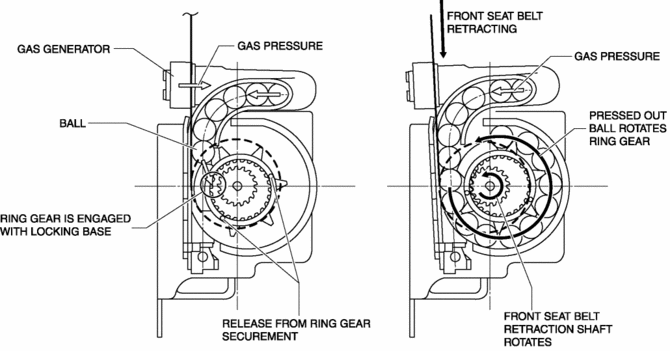 Fail-safe
© 2016-2023 Copyright www.mcx5.org