Mazda CX-5 Service & Repair Manual: Power Window Main Switch
Purpose
Function
Power window main switch
Power outer mirror switch
Construction
The power window main switch has a built-in P/W CM (power window control module), and controls the auto reverse pinch protection, IG OFF timer, and IG OFF timer cancel functions.



Operation
Power window main switch
1. Contact points for door glass opening/closing can be changed by operating the power window main switch. The P/W CM monitors the operation conditions of the driver's side switch and power window motor.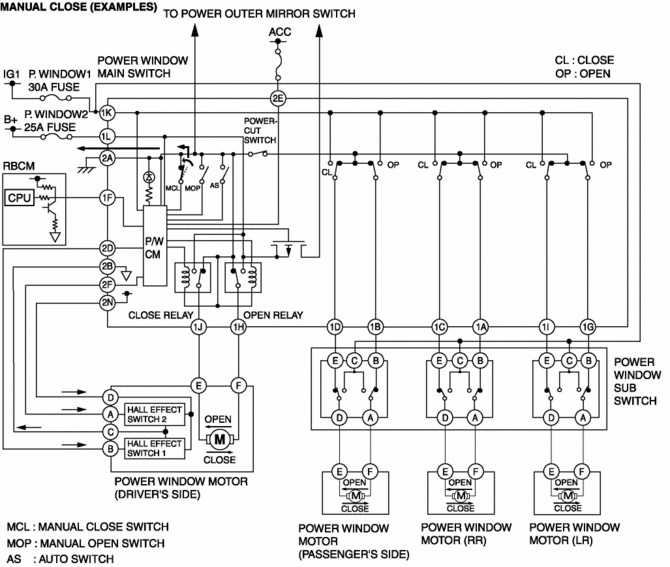 Power-cut switch
1. The power window main switch turns off when the power-cut switch is operated for lock operation.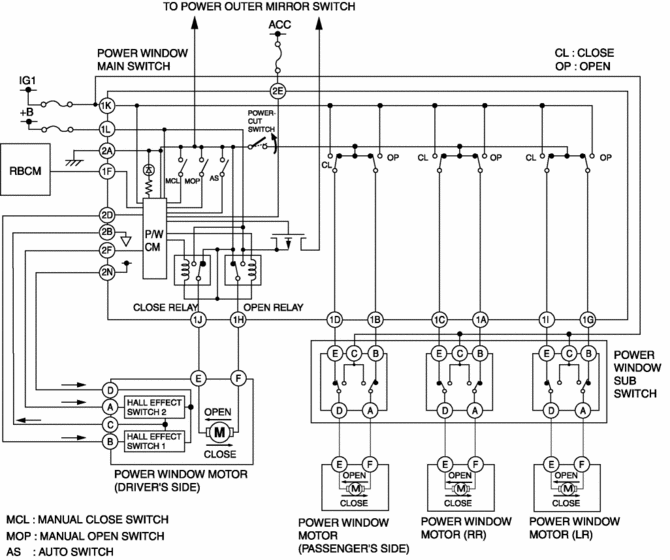 Power outer mirror switch
1. Up/down/left/right contact points for the power outer mirror can be switched by operating the power outer mirror switch.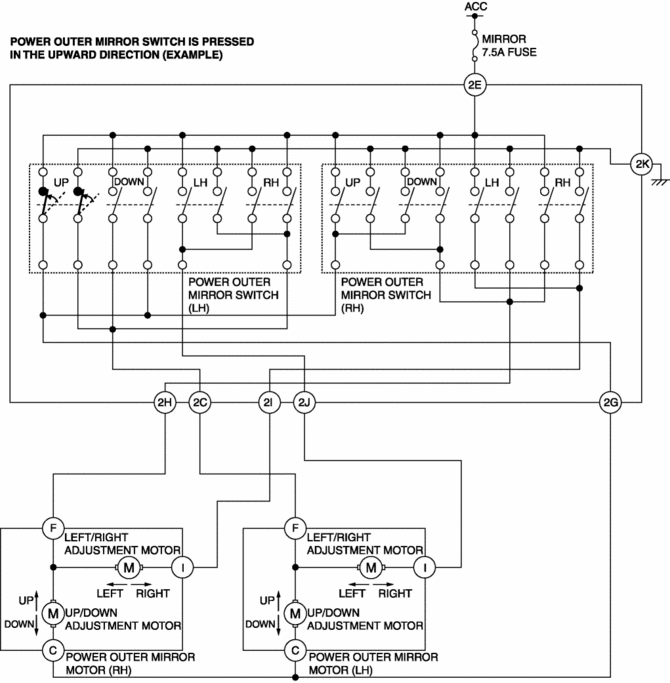 Fail-safe
© 2016-2023 Copyright www.mcx5.org