Mazda CX-5 Service & Repair Manual: Positive Crankcase Ventilation (PCV) Valve Removal/Installation
1. Disconnect the negative battery cable..
2. Remove the intake manifold..
3. Remove in the order indicated in the table.
4. Install in the reverse order of removal.

1

PCV hose

2

Oil separator

3

Retainer

(See Retainer Removal Note.)

(See Retainer Installation Note.)

4

PCV valve
Retainer Removal Note
CAUTION:
1. Insert a flat blade screwdriver with its tip wrapped in a shop rag into the gap between the retainer and the oil separator as shown in the figure.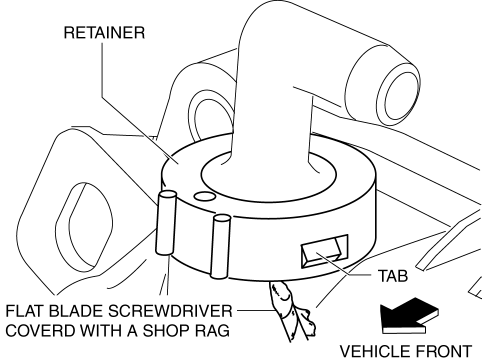 2. Spread the side surface of the retainer outward to dismount it with attention to the tab.
Retainer Installation Note
CAUTION:
1. Make sure that the retainer alignment mark is directed as shown in the left diagram before installing the retainer to the oil separator.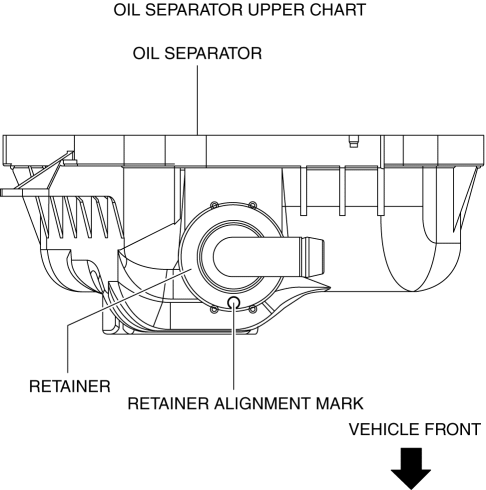 © 2016-2023 Copyright www.mcx5.org