Mazda CX-5 Service & Repair Manual: Front Bumper Reinforcement Removal/Installation
1. Disconnect the negative battery cable..
2. Remove the following parts:
a. Seal board upper.
b. Front bumper.
c. Front combination light.
d. Set plate.
e. Energy-absorbing form.
f. Front under cover No.1.
g. Bumper stiffener lower.
3. Support the shroud panel using a jack.
CAUTION:
Because the shroud panel is installed to the bumper reinforcement, support the shroud panel using a jack before removing the bumper reinforcement so as not to apply excessive force to the shroud panel.



4. Remove bolts A.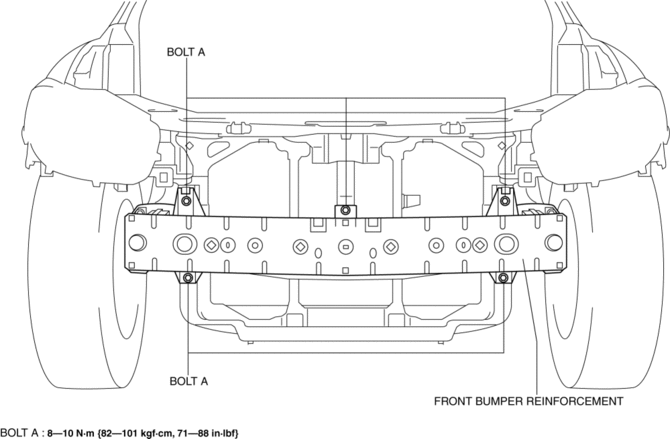 5. Remove bolts B.
CAUTION:
6. Remove the front bumper reinforcement.
7. Install in the reverse order of removal.
8. Adjust the headlight aiming..
© 2016-2023 Copyright www.mcx5.org