Mazda CX-5 Service & Repair Manual: Electric Power Steering System
Outline
A column assist type EPS has been adopted for all models.

EPS provides smooth handling from low to high speeds as a result of the excellent steering feel provided by the electronic control and the vehicle-speed responsive control.

EPS does not require a power steering oil pump and generates assist force only when the steering wheel is steered. As a result, engine load is lowered and fuel efficiency is improved.

Serviceability improved by the automatic configuration function and the steering angle neutral position auto-learning function.
Structural View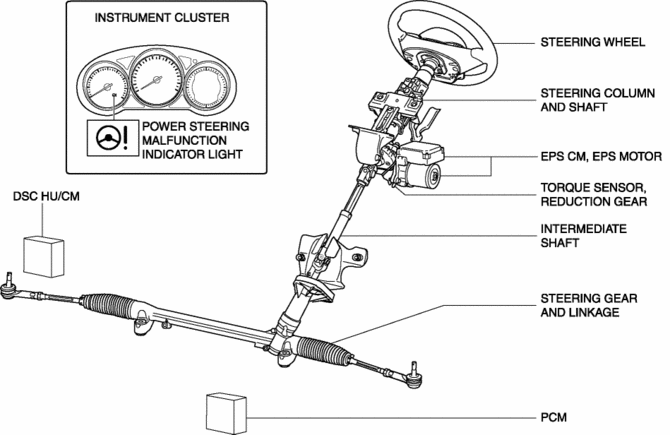 System Wiring Diagram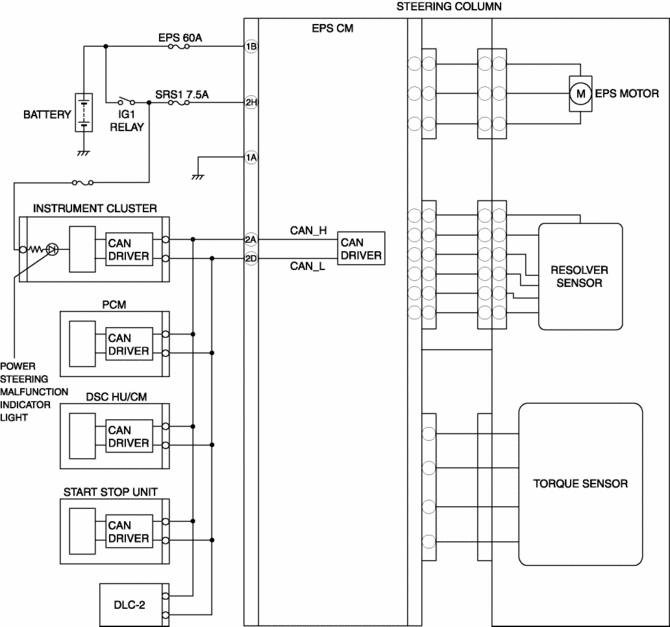 Purpose/Function
Construction
Operation
1. Steering force generated by the driver's steering wheel operation is detected by the torque sensor which is built in the steering column and shaft, and is output to the EPS CM as a steering torque signal.
2. The EPS CM calculates optimum assist force based on the steering torque signal from the torque sensor and the vehicle speed and engine speed signals from the PCM, and outputs electric current to drive the EPS motor.
3. The EPS motor is driven by the current from the EPS CM and the force is transmitted to the intermediate shaft via the reduction gears, thus assisting steering operation of the driver.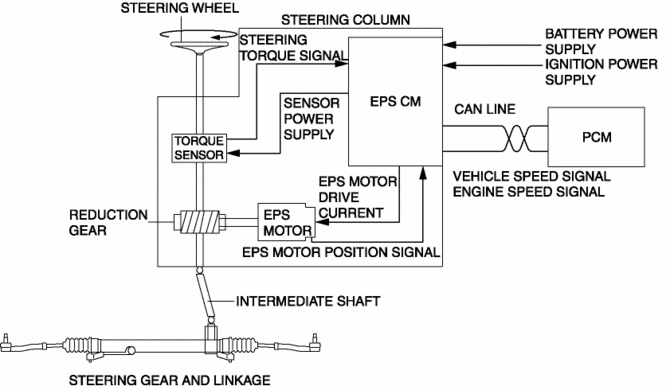 © 2016-2023 Copyright www.mcx5.org