Mazda CX-5 Service & Repair Manual: Caliper (Front) Disassembly/Assembly
1. Disassemble in the order indicated in the table.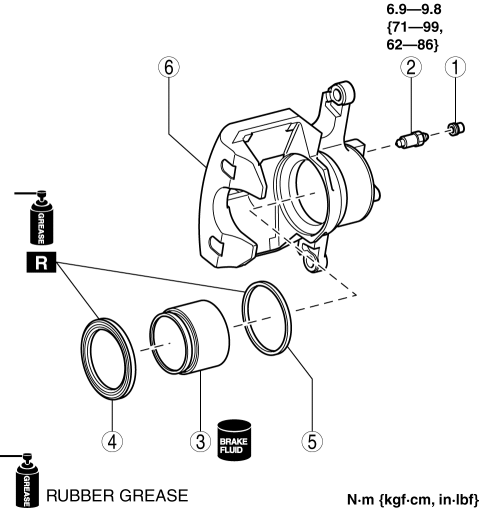 1

Bleeder cap

2

Bleeder screw

3

Piston

(See Piston Disassembly Note.)

4

Dust seal

5

Piston seal

6

Caliper body
2. Assemble in the reverse order of removal.
Piston Disassembly Note
WARNING:
When compressed air is blown into the caliper body, injury to a finger or other part from pinching could result from the piston springing up. When blowing in compressed air, do not place your fingers between the piston and caliper body when performing the work.
CAUTION:
1. Insert a piece of wood in the caliper as shown in the figure and blow compressed air through the hole to remove the piston from the caliper body.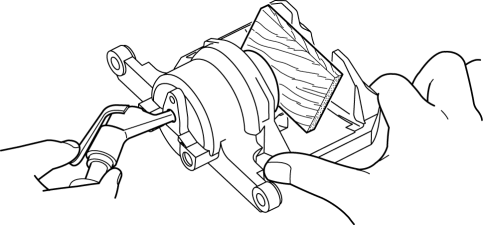 © 2016-2023 Copyright www.mcx5.org