Mazda CX-5 Service & Repair Manual: Body Panel
Outline
The multi-load path and triple H-shaped structure of distributing the power absorbed at the collision were used for the body shell.

A ring structure has been adopted for the triple H structure, realizing top-level crash safety performance.

Crushable structure from which an engine mounting bracket and suspension crossmember are made to secede at the collision is used for the body frame of an engine room.

The energy absorption space between a hood and engine was secured.
Structure View
Construction
Triple H-shaped structure
An H-shaped structure has been adopted in which reinforcements are equipped in the floor, side frame, and roof, and each connection area is strengthened.

The combination of these three structural areas provide the strong triple H-shaped structure.
Triple H structure distributes the impulse force at the side collision to reinforcement of the roof, cabin side frame, and floor.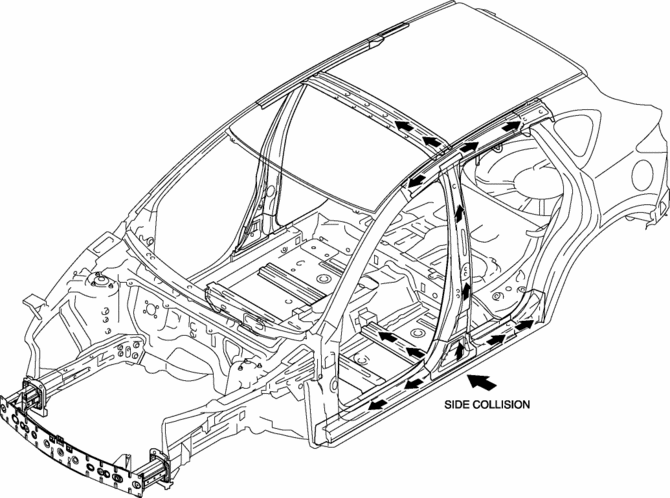 Crushable structure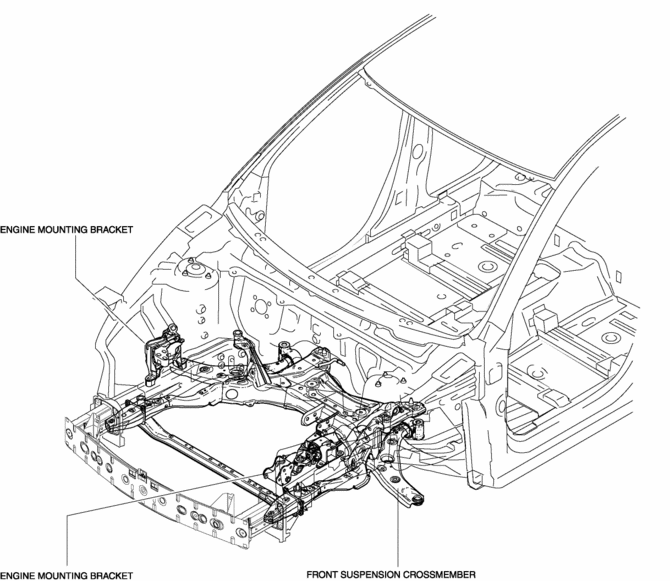 Ring structure
For the ring structure, the basic framework is thoroughly straightened.

For the ring structure, the frames are circularly linked.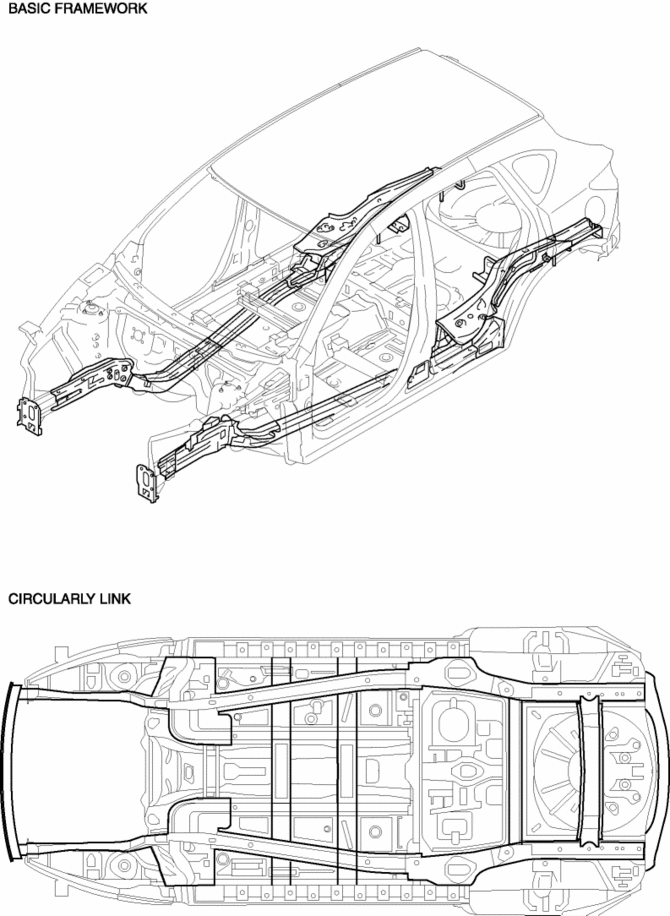 Multi-load path
Fail-safe
© 2016-2023 Copyright www.mcx5.org