Mazda CX-5 Service & Repair Manual: Propeller Shaft On Vehicle Inspection
Joint Area Excessive Play Inspection
1. Shake the universal joint by hand and verify that there is no excessive play.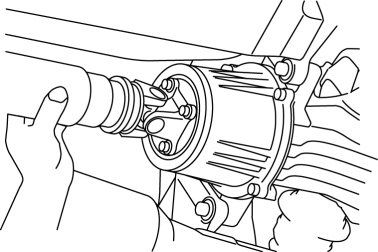 2. If there is any excessive play, replace the propeller shaft..
Propeller Shaft Runout Inspection
CAUTION:
1. Shift to neutral position and release the parking brake.
2. Rotate the rear wheel by hand and inspect the propeller shaft runout at the two locations shown in the figure.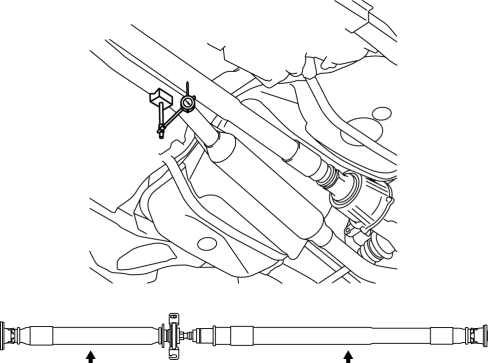 Standard propeller shaft runout (on-vehicle)

0.8 mm {0.031 in}
© 2016-2023 Copyright www.mcx5.org