Mazda CX-5 Service & Repair Manual: Passenger Compartment Temperature Sensor Removal/Installation [Full Auto Air Conditioner]
1. Disconnect the negative battery cable..
2. Remove the following parts:
a. Front scuff plate (driver-side).
b. Front side trim (driver-side).
c. Switch panel.
d. Decoration panel.
e. Shift lever knob (MTX).
f. Front console box.
g. Shift panel.
h. Upper panel.
i. Rear console.
j. Side wall.
k. Front console.
l. Hood release lever from the lower panel.
m. Lower panel (driver-side).
3. Remove the aspirator..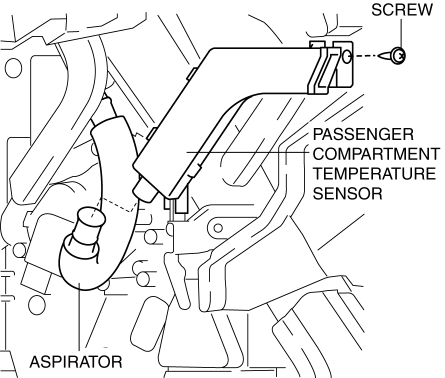 4. Remove the screw.
5. Disconnect the connector.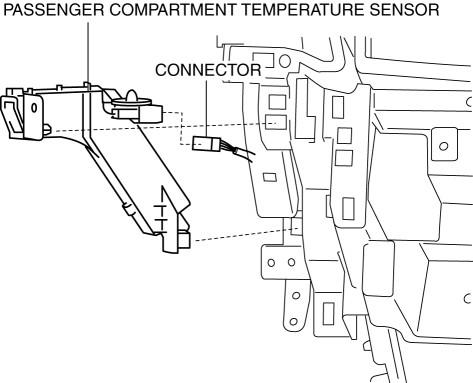 6. Remove the passenger compartment temperature sensor.
7. Install in the reverse order of removal.
Aspirator Removal Note
1. Remove the aspirator as shown in the figure.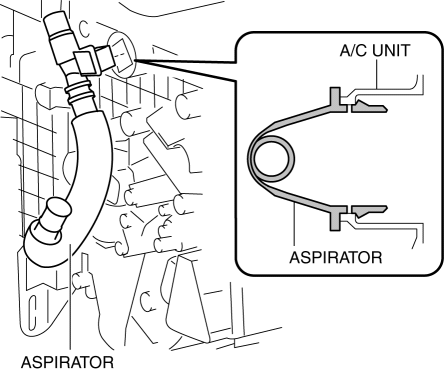 © 2016-2023 Copyright www.mcx5.org