Mazda CX-5 Service & Repair Manual: Liftgate Lower Trim Removal/Installation
1. Remove the following parts:
a. Liftgate upper trim.
b. Liftgate side trim.
c. Liftgate recess.
2. Remove fasteners A.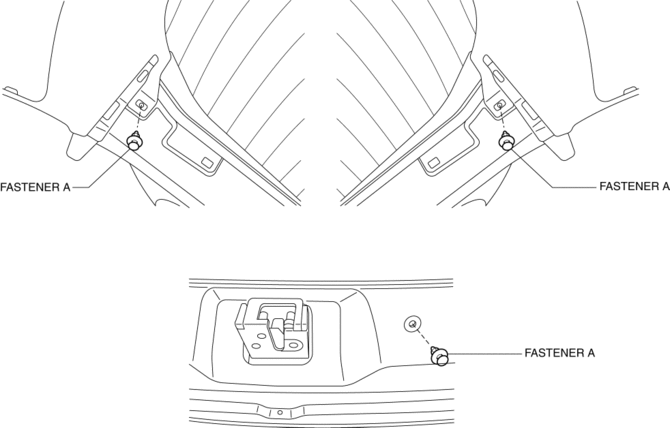 3. Take the shaded area shown in the figure, and pull the liftgate lower trim in the direction of the arrow in the order of (1), (2), (3), (4) and remove it while detaching clips B, clips C and pins D.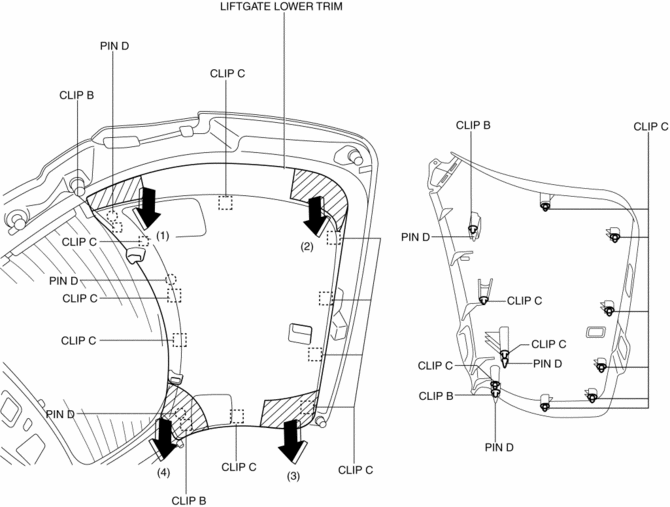 4. Install in the reverse order of removal.
© 2016-2023 Copyright www.mcx5.org