Mazda CX-5 Service & Repair Manual: Coupling Component Removal/Installation
WARNING:
When replacing the coupling component, read the special character string before installing a new coupling component and write it to the AWD control module after replacement. The special character string is indicated in the two locations shown in the figure.



1. Drain the rear differential oil into a container.
2. Remove the propeller shaft..
3. Remove in the order indicated in the table.
4. Install in the reverse order of removal.
5. Add rear differential oil..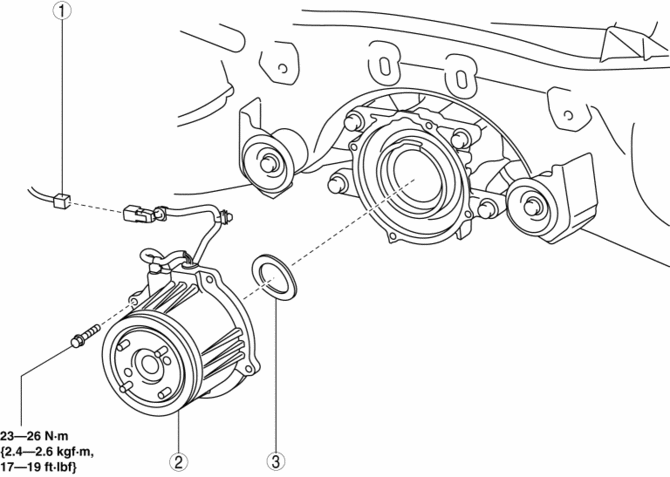 1

AWD solenoid connector

2

Coupling component

(See Coupling Component Removal Note.)

(See Coupling Component Installation Note.)

3

Washer
Coupling Component Removal Note
1. Support the coupling unit with a transmission jack.
2. Cut away the coupling unit using an oil pan seal cutter.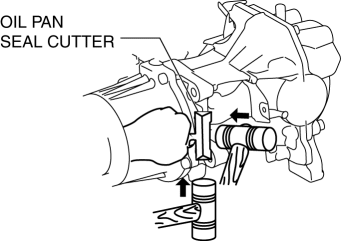 Coupling Component Installation Note
NOTE:
Clean away the old sealant before applying the new sealant.

Install the coupling component before the applied sealant starts to harden.

Allow the sealant to set at least 30 min

after installation before filling the differential with the specified oil.
1. Apply sealant to the coupling case surface that contacts the rear differential case.
2. Install the coupling unit to the rear differential.
© 2016-2023 Copyright www.mcx5.org