Mazda CX-5 Service & Repair Manual: ABS Control
Outline
ABS control occurs when wheel slip is determined by the DSC CM (based on the four ABS wheel-speed sensors). Then, the DSC HU inlet and outlet solenoid valves are operated and brake fluid pressure is controlled accordingly to prevent wheel lock-up.
Feature
Use of ABS control during emergency braking or on slippery road surfaces allows directional stability to be maintained, steerability ensured, and stopping distance to be reduced.

The ABS control system has independent front wheel control and unified control (select low) for the rear wheels.

NOTE:
Construction
Block Diagram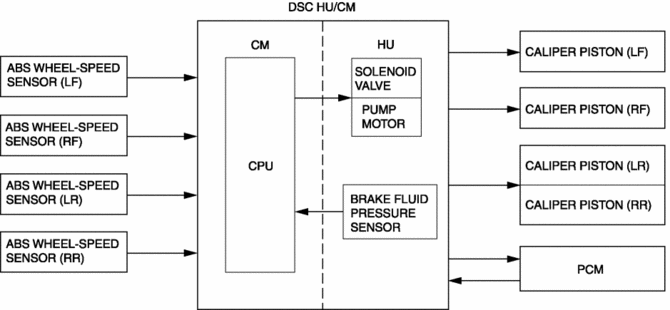 Operation
When the DSC CM determines wheel slip conditions based on the signals from the ABS wheel-speed sensors during braking, the DSC CM operates the DSC HU inlet and outlet solenoid valves, reducing and maintaining brake fluid pressure in accordance with the wheel slip factors. Then, when the wheel slip condition has passed, brake fluid pressure is increased and maintained, ensuring braking with a constantly stable brake force.
Control condition transition diagram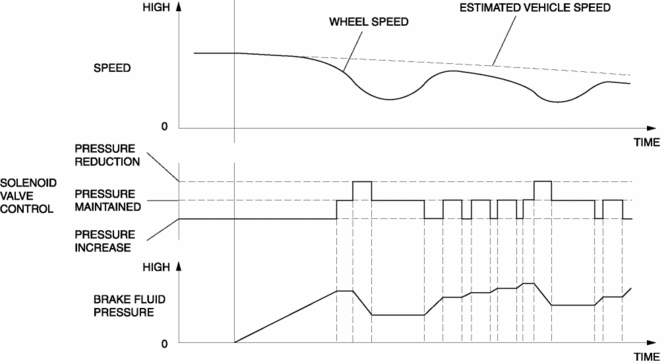 © 2016-2023 Copyright www.mcx5.org