Mazda CX-5 Service & Repair Manual: PCM Removal/Installation
CAUTION:
There are two types of PCM settings. If the incorrect PCM is installed, it could cause interference with engine control.

When replacing the PCM, verify the first four digits of the part number indicated on the PCM label before replacement, and replace the PCM with one having the same part number.



1. Disconnect the negative battery cable..
2. Remove the PCM cover..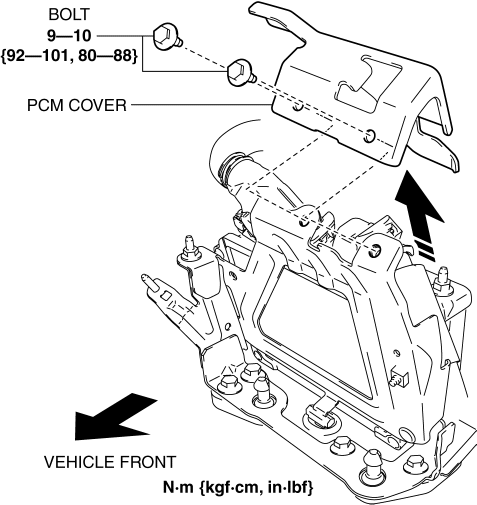 3. Disconnect the PCM connector..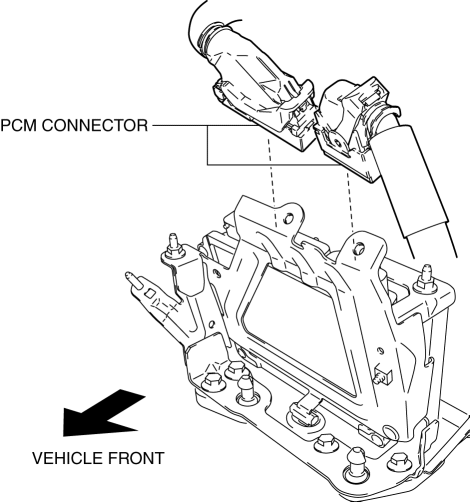 4. Remove the PCM assembly from the battery tray.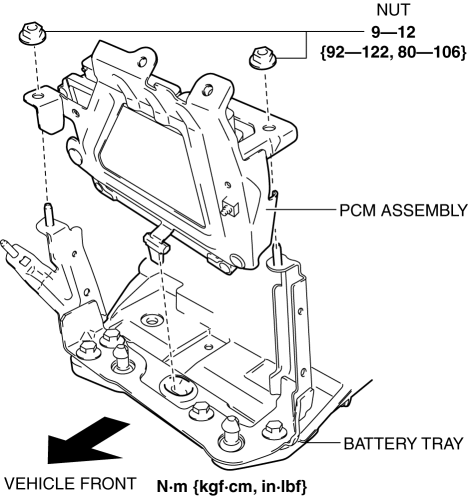 5. Remove the PCM from the PCM bracket.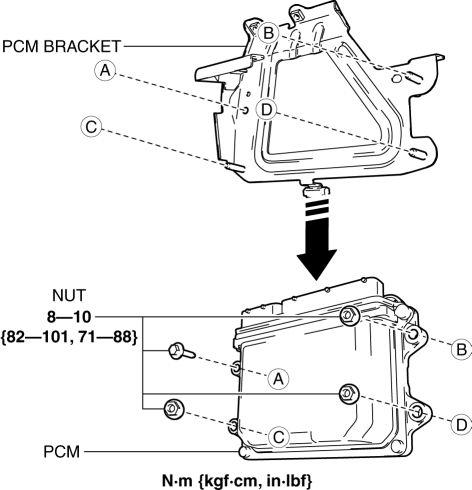 6. Install in the reverse order of removal.
7. When replacing the PCM on the vehicles, perform the following:
PCM Cover Installation Note
1. Insert the PCM cover end into area A shown in the figure.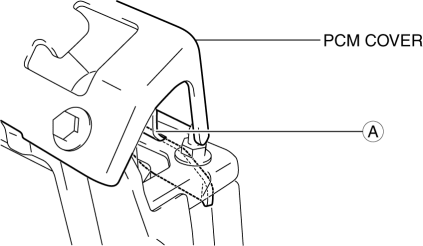 2. Temporarily tighten the two bolts, then completely tighten them.
PCM Connector Connection Note
CAUTION:
Do not touch the PCM connector terminal. The terminal is extremely thin and can be damaged by touching it.

If the PCM connector is inserted at an angle and the lever is moved, the connector could be damaged. Verify that the PCM connector is inserted straight.



1. Set the PCM connector to the position shown in the figure.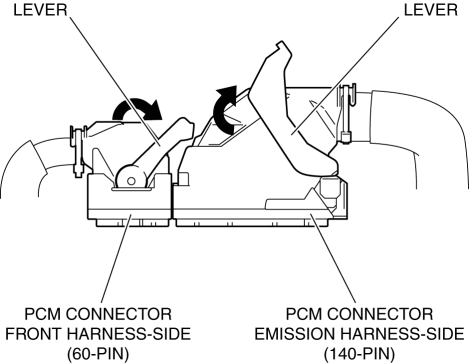 2. Align the PCM connector straight against the connection surface.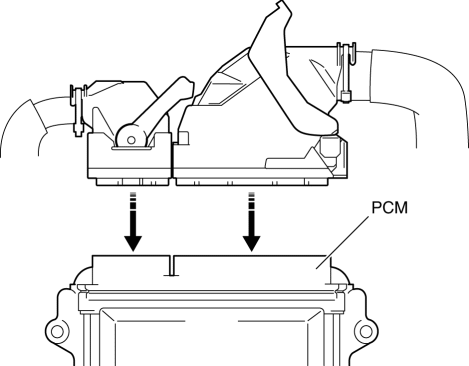 3. Insert the PCM connector straight and press it in until the lever moves up naturally. (Front harness-side connector)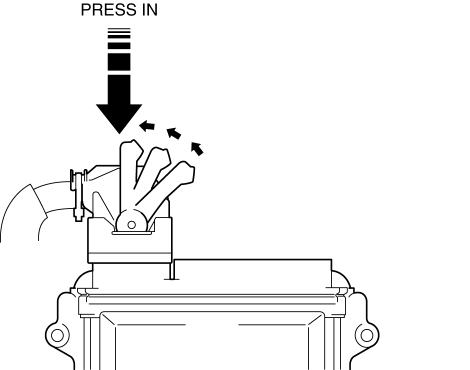 4. Press the PCM connector lever until a click sound is heard.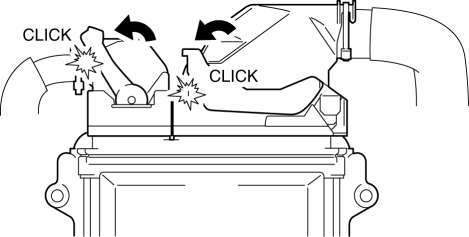 © 2016-2023 Copyright www.mcx5.org