Mazda CX-5 Service & Repair Manual: Disc Pad (Front) Replacement
1. Remove in the order indicated in the table.
2. Install in the reverse order of removal.
3. After installation, depress the brake pedal a few times, rotate the wheel by hand, and verify that the brake does not drag.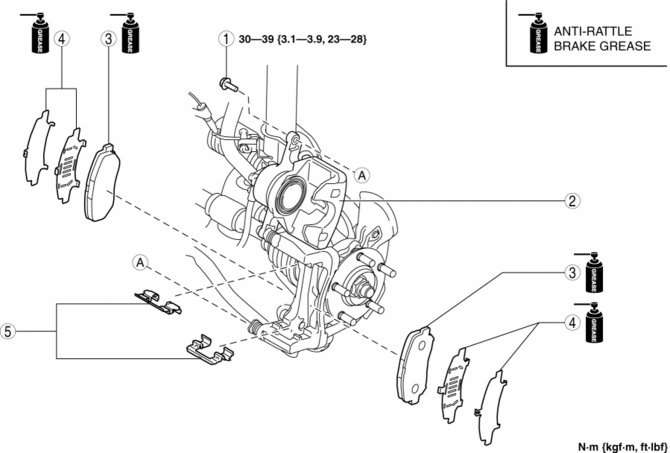 1

Bolt

2

Caliper

3

Disc pad

(See Disc Pad Installation Note.)

4

Shim

5

Guide plate
Disc Pad Installation Note
1. Clean the exposed area of the piston.
2. Push the piston in using the commercially available disc brake expand tool.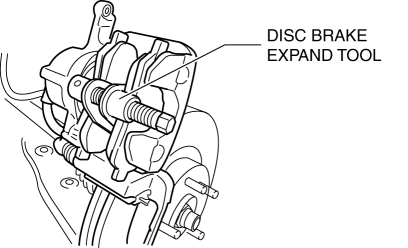 3. Install the disc pads to the mounting support.
© 2016-2023 Copyright www.mcx5.org